Charity Efforts
Sleep in the Park – December 2017 Princess Street Gardens, Edinburgh
With temperatures as low as -8°C Management of Instock took part in the 2017 Social Bite Sleep in the Park in Edinburgh's Princess Street Gardens. Between them they raised over £3000 towards homelessness in Scotland and overall Social Bite announced that they have raised total of £500,000 which brings there grand total raised so far to a whopping £3,600,000 which is very close to their goal of £4,000,000 and totally eradicating homelessness in Scotland. Well done to everyone involved.

Mission Christmas 2017 - Cash for Kids, Northsound Radio – over £350 in Gifts
Staff at the Aberdeen Depot all joined in for Christmas jumper day on Friday 8th December to help raise money for local children in the Northsound Radio Cash for Kids Christmas Appeal. The Company and Staff donated gifts with a value of over £350 which will be distributed to disadvantaged local children to give a little joy this Christmas. We wish you all Merry Christmas!


CEO Sleepout - December 2016, Charlotte Square, Edinburgh
On a cold night in December, Managing Director of Instock, Michael Payne, was delighted to take part in the CEO Sleepout in Charlotte Square, Edinburgh, in collaboration with Social Bite. Michael raised the grand sum of £1,249.15 and Social Bite announced that the total amount raised from the event was £564,545.64! This figure had exceeded the original target of £500,000 needed to build a village for homeless and vulnerable people in Scotland. The money will not only be put towards the physical build but also towards an intensive support structure for the residents to help them get back on their feet. Well done to all involved!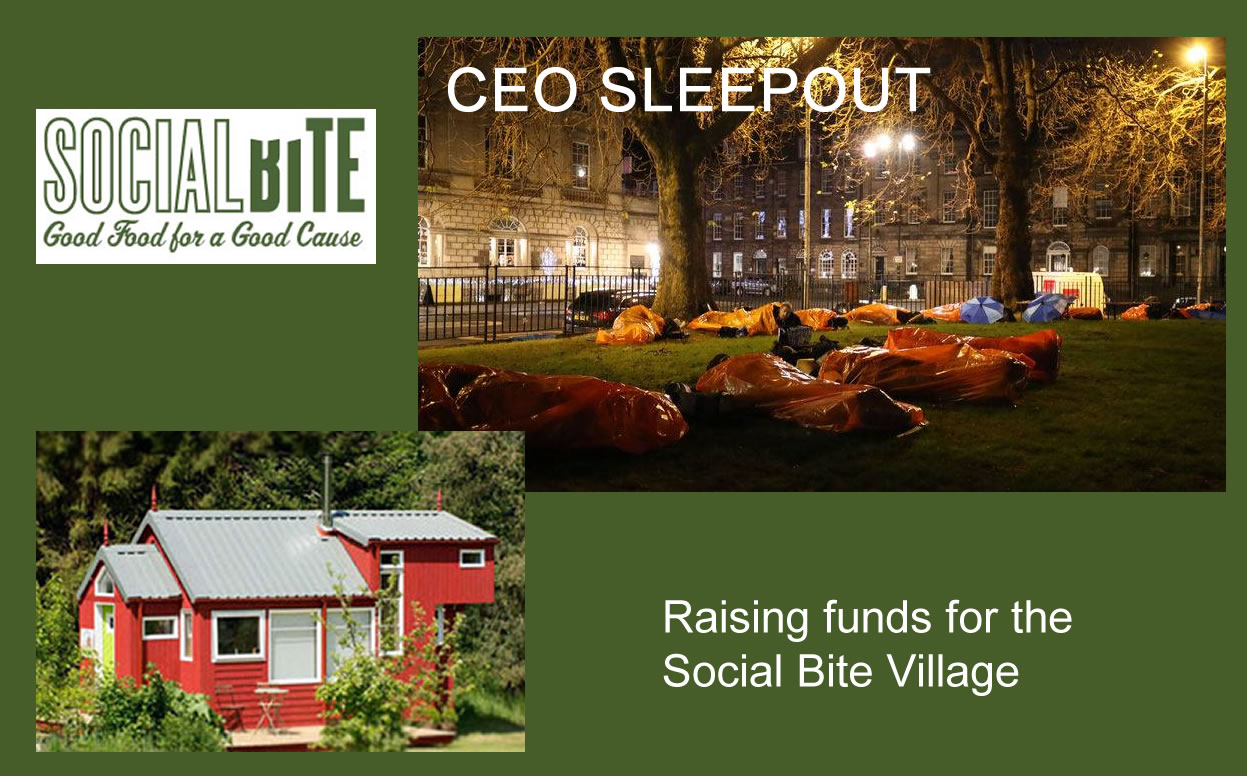 Mission Christmas 2016 - Cash for Kids, Northsound Radio - £250 in Gifts
Staff at the Aberdeen depot all joined in for Christmas Jumper day on Friday 9th December to help raise money for local children in the Northsound Radio Cash for Kids, Mission Christmas appeal. We induldged in Hot Chocolate with Giant Marshmallows, and they were big, had trouble fitting them in the cups! Staff donated gifts to the value of £250 which will be distributed to disadvantaged local children and maybe spread a little magic this festive period.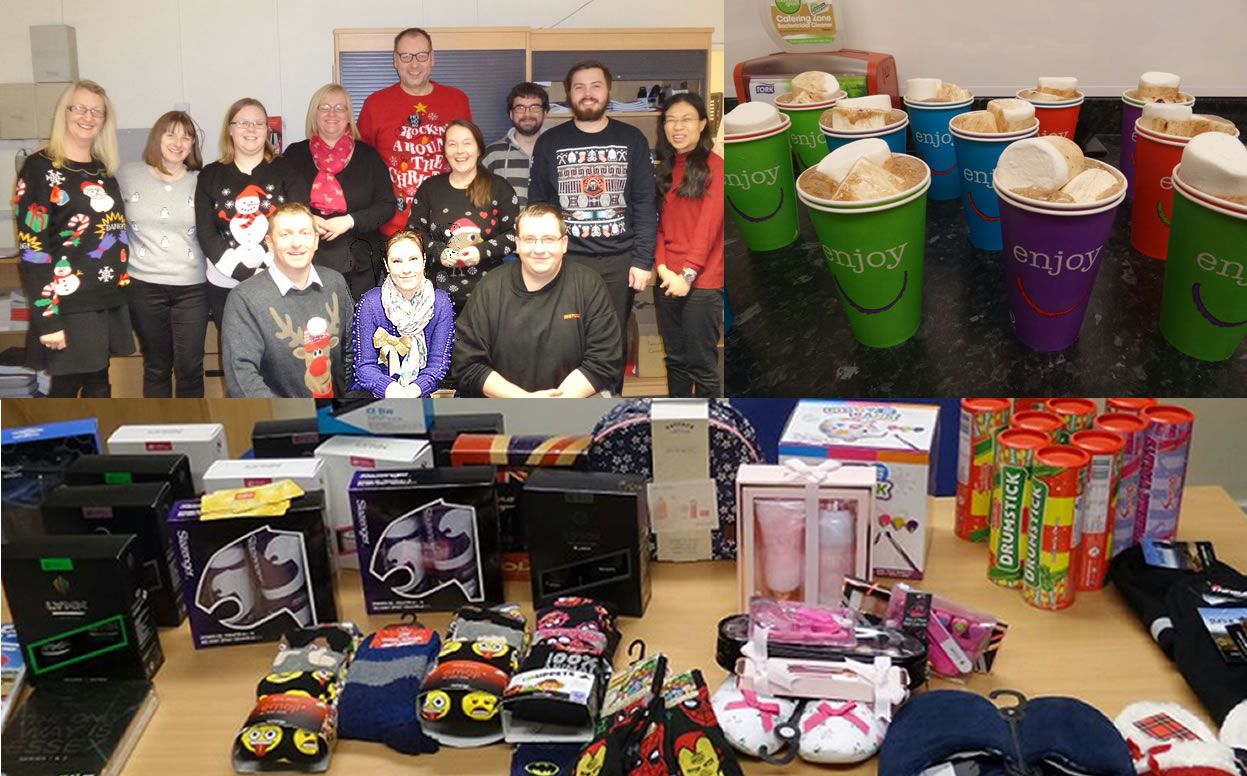 Instock raise £1637.00 for Clan Landmark Walk 2014
Instock staff took part in the CLAN Landmark Walk in September 2014. The CLAN Landmark Walk is a sponsored 13 mile walk which takes in various sights around Aberdeen. A great time was had by all, the weather was on our side and we all finished in fine time. The sights were great to see, we went to some areas of Aberdeen which some of the staff, despite having lived in the city for over 40 years didn't know existed.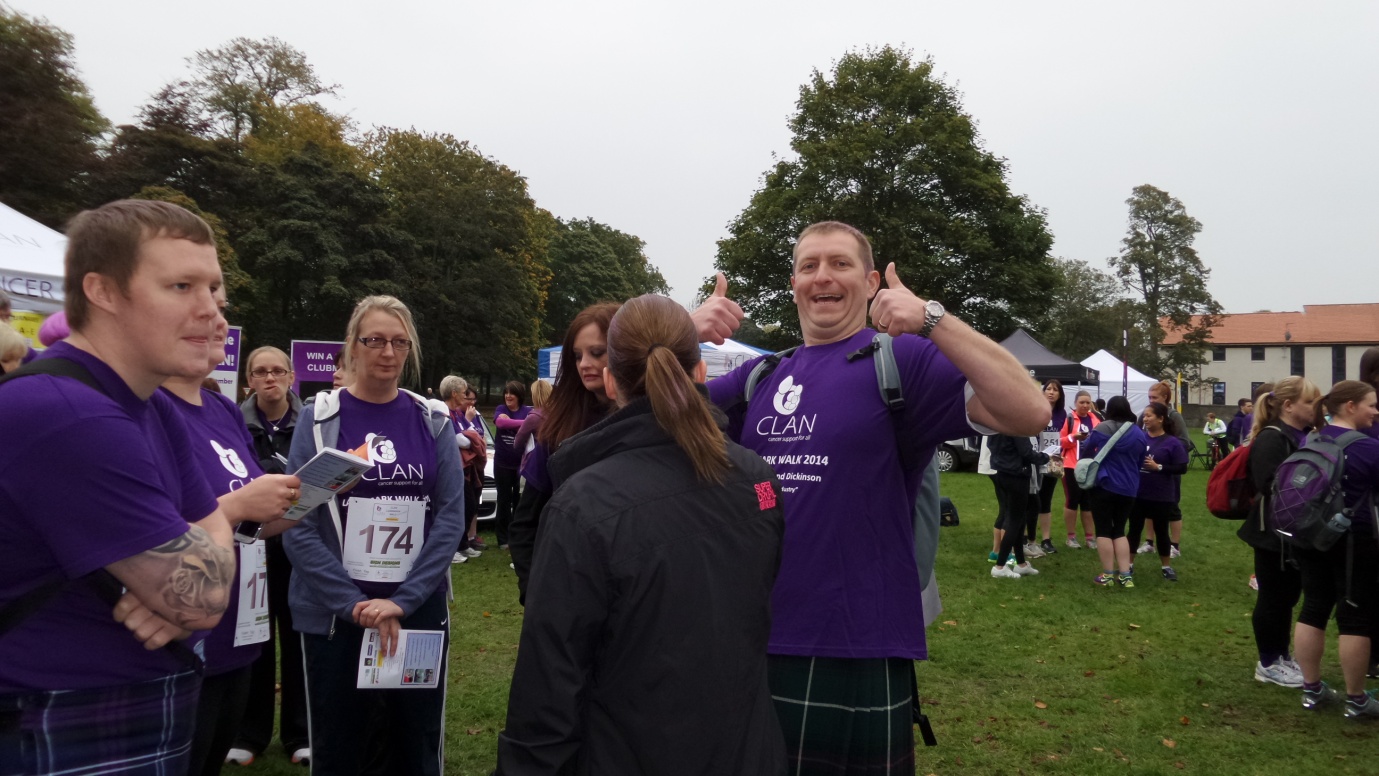 A Massive £14,675.00 for Chez's Shindig Charity Ball 2014
We held a charity ball in February 2014 to help our work colleague Cherlyn Stephen raise funds for two of the charities that meant the most to her. Cherlyn had been diagnosed with terminal breast cancer and wanted to do something for CLAN who had helped her and her family come to terms with her illness and also to contribute towards Breast Cancer research by donating half the proceeds to the University of Aberdeen Development Trust team.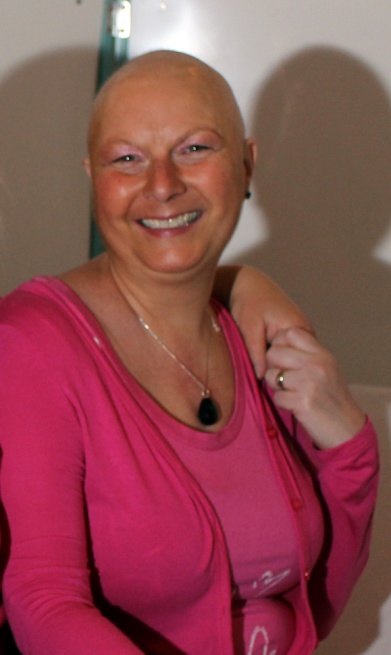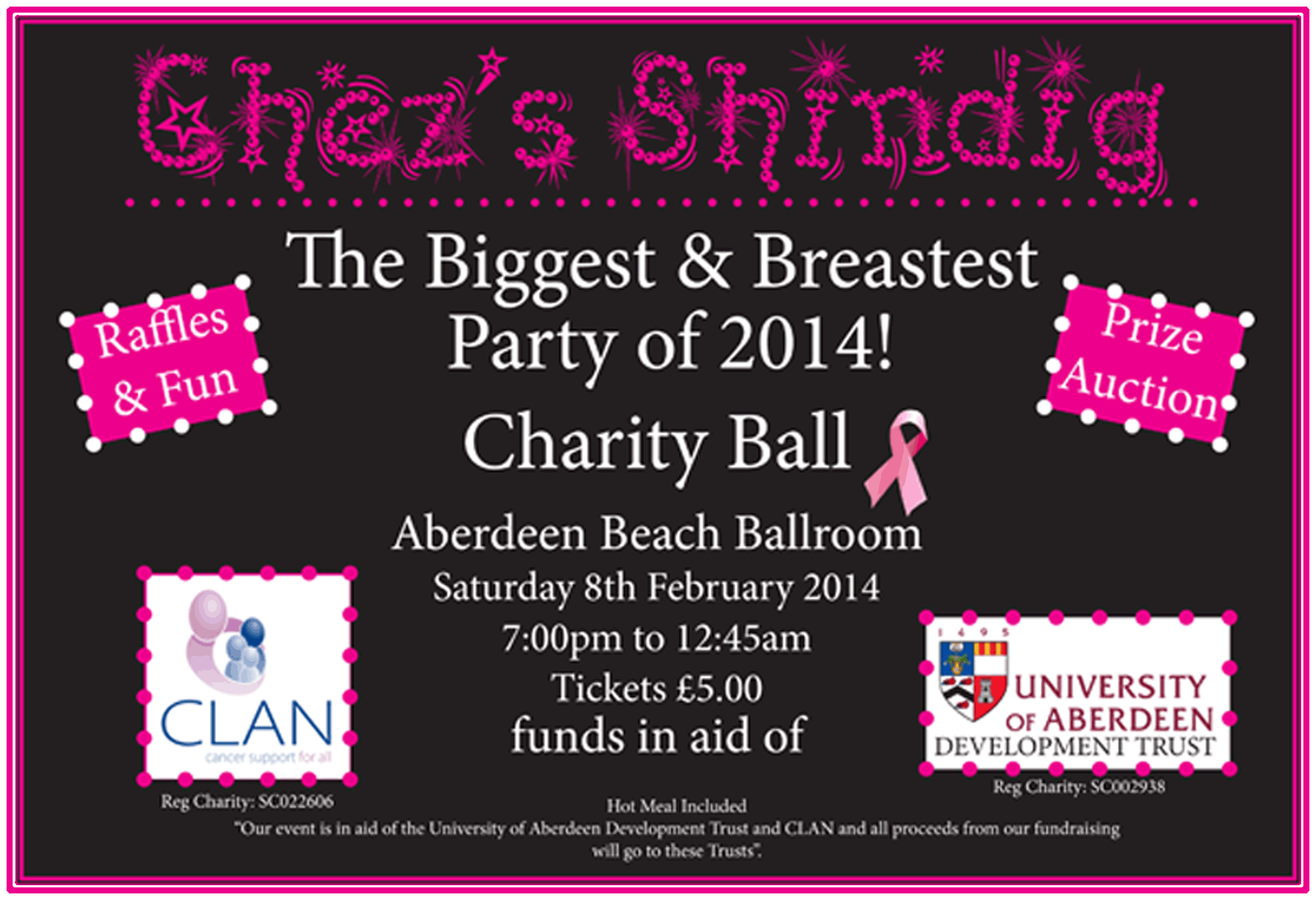 We did this with the help of our families, friends and enormously generous suppliers and contributors to our raffles and prize auctions. The generosity of people left us astounded, we can only but thank them time and again on our and Cherlyn and her family's behalf.
Cherlyn sadly left us in January 2015, she will be greatly missed, she brightened our days right to the end.
Instock Invincible Girls raise over £3500 for the Bling Fling Charity Walk 2012
The Instock girls and friends joined in for the Bling Fling charity walk in May 2012. The Bling Fling is a 10K charity walk along the old Deeside Railway Line, all dressed up in a tiara and trainers, followed by the best party in town in the beautiful surroundings of the Duthie Park's Winter Gardens.
It was a cold and windy day but we braved it out and fun was had by all.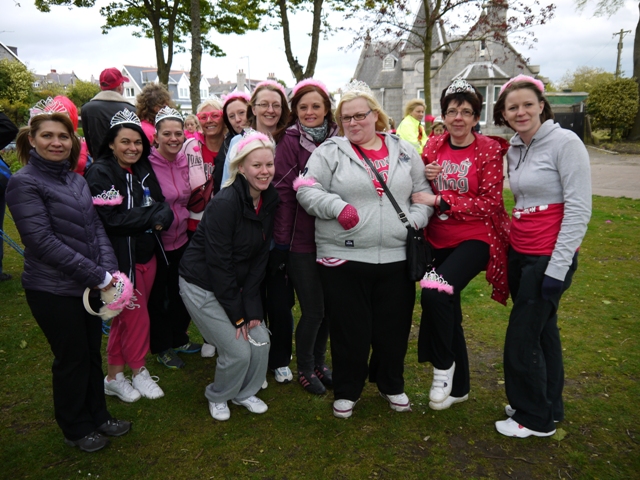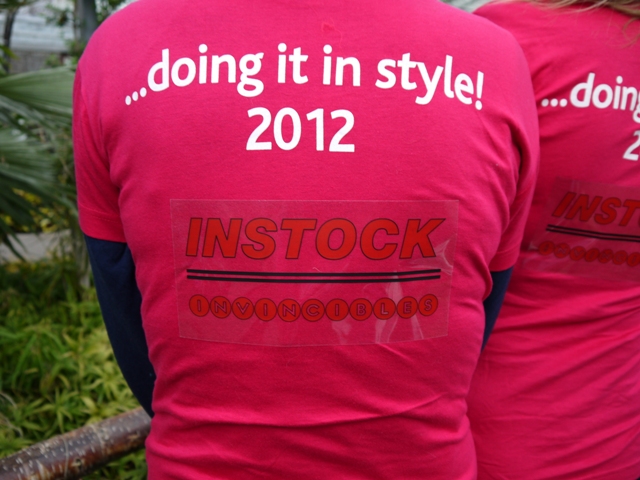 The After Party held in the Duthie Park Winter Gardens was fabulous with entertainment, good food and pink fizz but most important, chocolate, brownies and other sweet delights.
There was awesome pampering from some lovely ladies who came to share their skills, of which some of us partook.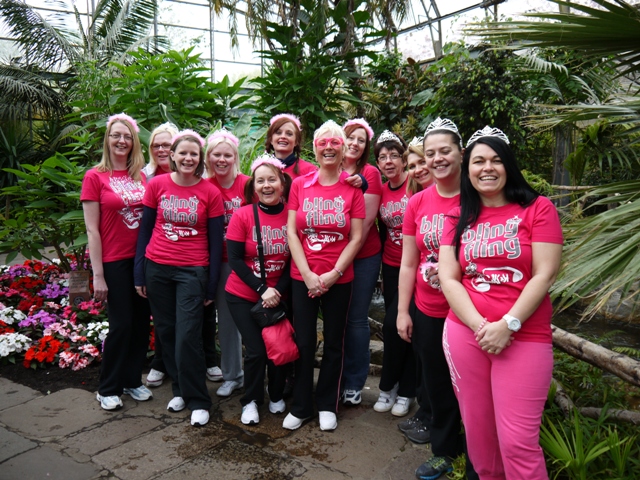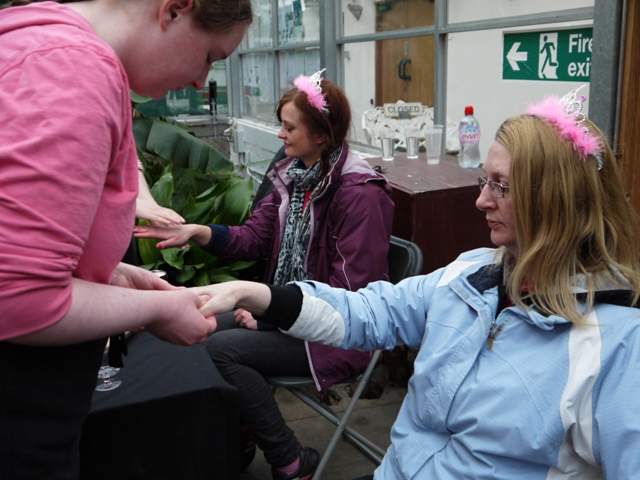 But the important part is the fund raising – our girls raised over £3500 in total.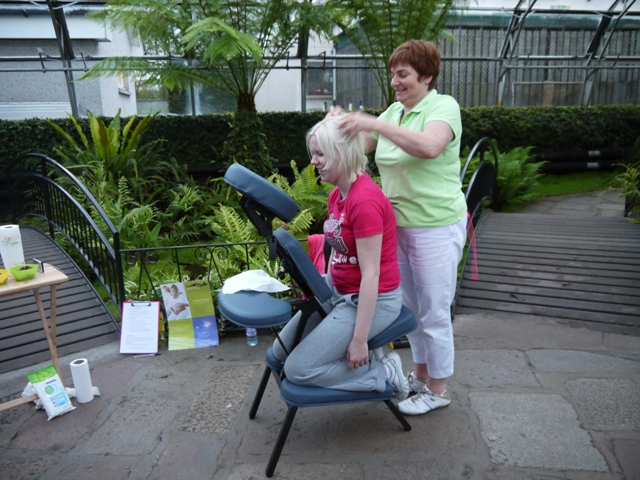 Funds raised are split between Prof Heys and his team at the Breast Cancer Research and Care unit at ARI and the Archway Foundation, to fund social activities, outings and special equipment for children, young people and adults with learning disabilities in Aberdeen and the North East.
Through extremely generous donations of prizes from our suppliers, Arc, Artis, Churchill, FEM, Manitowoc, Nevilles, Steelite, Zodiac and all the others we held a raffle in our office, here's one of the prize winners……….and definitely the cutest!!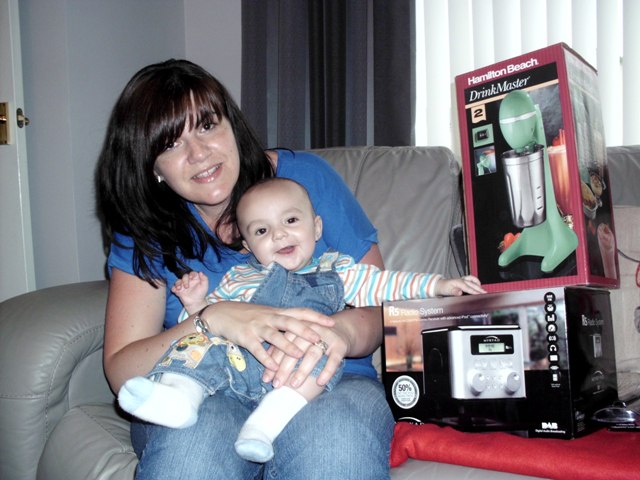 Our thanks go to all our family, friends and supporters and our suppliers for all the donations and help, Thank You.